Partihandel Barnskor Baby Sequin Moccasins
The Baby Paljett Mockasiner är äkta läder, passera CPSIA politik.
Baby Paljett Mockasiner skor storlek är 0-24M.
The Wholesale Baby Moccasins passar till baby pojkar och flickor.
Denna stil av Wholesale Barnskor Baby Sequin Moccasins med ett snyggt utseende, vi kallar också frans baby moccasins.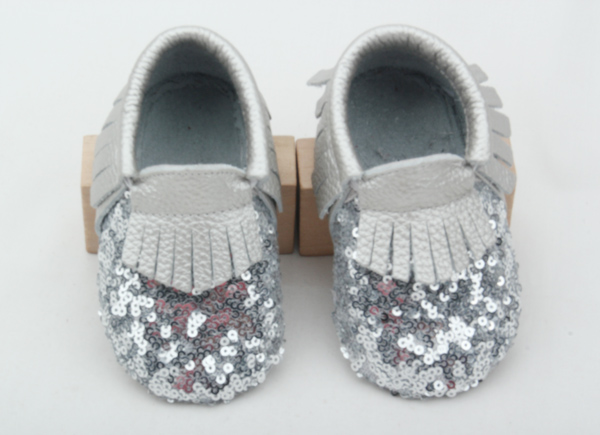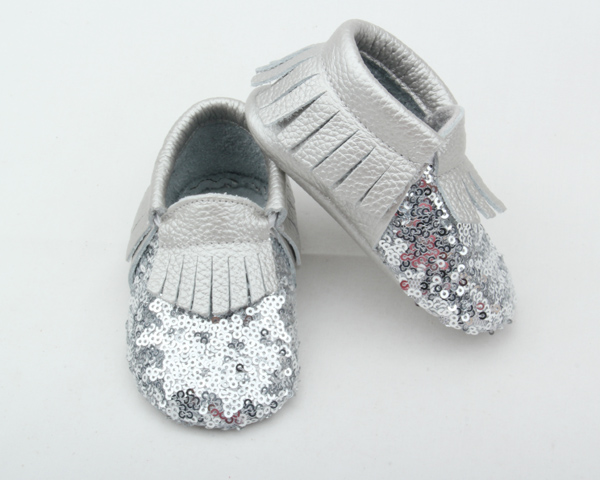 Kvalitetsmaterial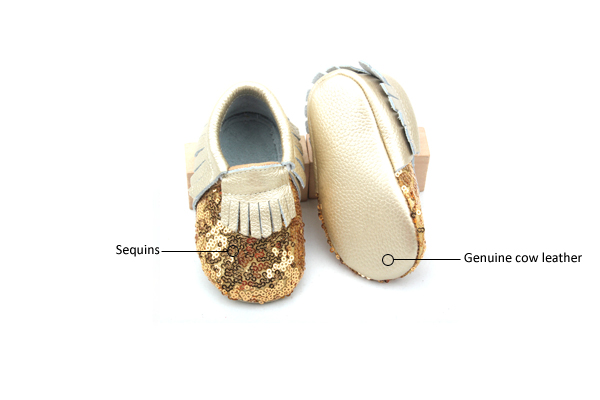 Alla material som vi använt inkluderar ko leather, mocka läder, får skinn, gris läder, PU läder, bomullstyg, gummi ... är alla i toppkvalitet.
OEM Service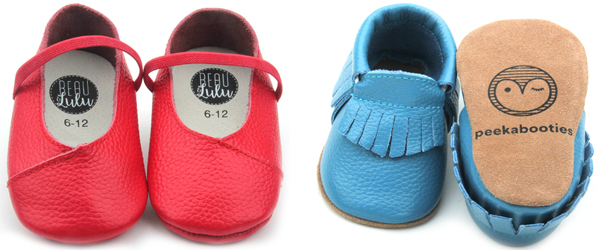 De flesta baby sequin moccasins stilar kan läggas till med kundens logotyp och varumärke, logotyperna kommer alltid att finnas tryck och prägla samt tygetiketter.
Utmärkt Handarbete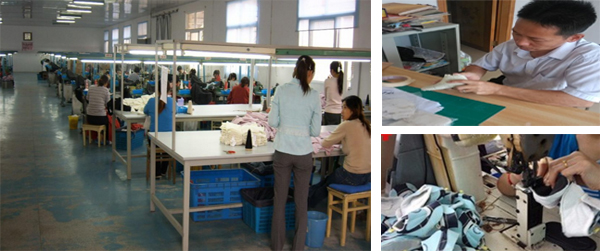 Vår fabrik började producera baby sequin moccasins från 2006, baserat på 10 erfarna designers och 100 utmärkta arbetare, alla våra produkter är utmärkta och vackra i skärning, sömnad och utseende,
Anpassad förpackning

Vi standard ger gratis poly väska för varje enhet av baby sequin moccasins, dessutom anpassade tygväskor och lådor finns också som kundernas begäran.
Snabb leverans

Vanliga leveransmetoder är internationella express, med flyg och till sjöss för olika kvantiteter läderbensskor, snabbt och säkert.
Test & Certifiering

BSCI, SGS, ISO9001, CPSIA ...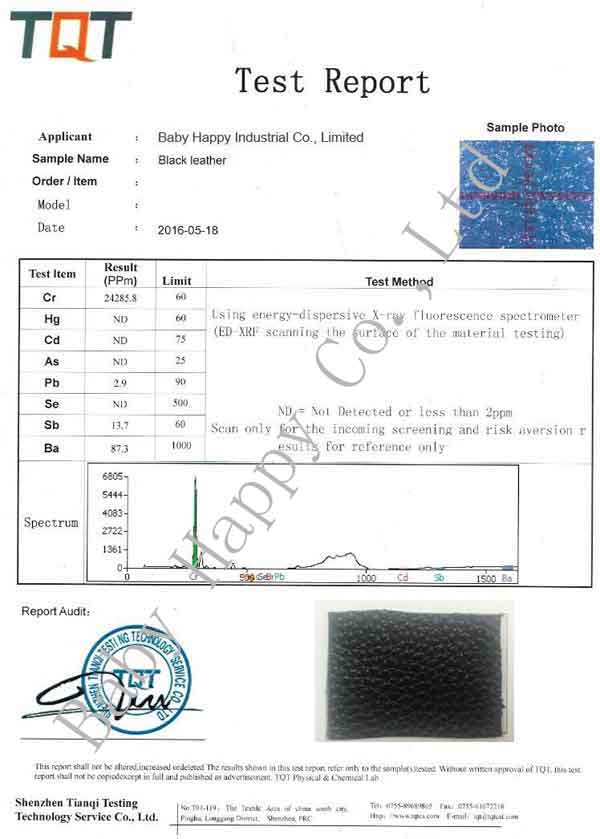 Testrapport av svart äkta ko läder,
- Kära vänner, var snäll och kopiera inte våra dokument för anslag, överträdelser som sådana ska vara juridiskt ansvariga.
Samarbetspartners
Specialiserat på baby sequin moccasins fält i 10 år, hade vår fabrik byggt långsiktigt samarbete med många kända märken, som Michael Jors, Audi, Keds ...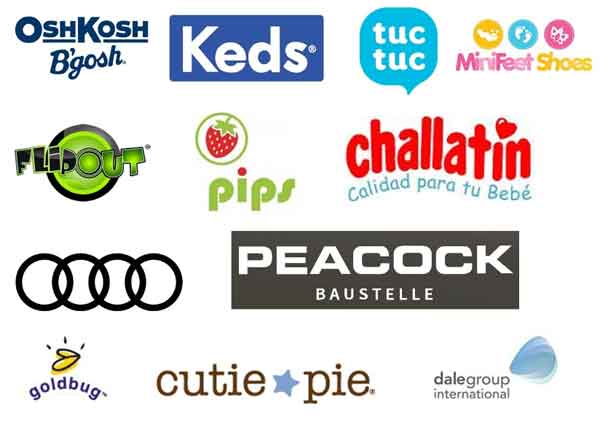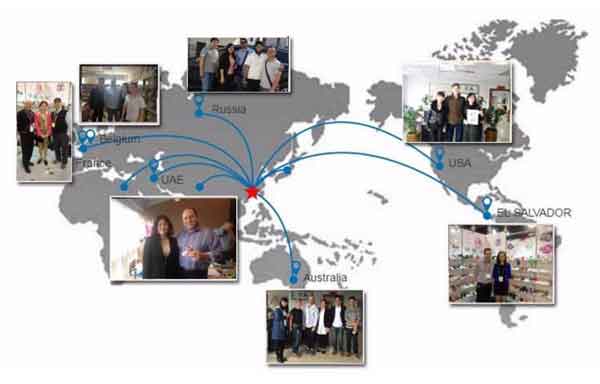 Våra önskningar
Babyer är över hela världen, från första steget till nästa steg, kommer BABY HAPPY att vara där för varje steg.

Produktkategorier : Babymokasiner